This week is a VERY exciting week for us! We get to announce the winner of the "Stand by Your Man" challenge, have a new guest designer to introduce plus, we are being featured in
ScrapStreet Magazine
!!! Now, how exciting is that?!?!
First, CONGRATULATIONS to Kristen!!!
You were the winner of last week's challenge and are now part of our Scrapping the Music Hall of Fame! You go girl!!! Secondly, we would like to welcome Frauke as our March Guest Designer. She has been with us almost ever week since the beginning and we love her! Please check out her bio. because she is a very talented scrapper and one of the nicest people ever. Last but not least,
we are THRILLED to be featured in the March issue of ScrapStreet Magazine.
Please be sure to check out us out! If you ever wondered what this site means to us, please read the article. It touched all our hearts and hope it touches yours too.
Say What you Need to Say
is one of those songs that can be interpreted in so many different ways. Each of our Design Team members created a layout for this challenge so you can see the flexibility of this song. We hope you enjoy their creations and get inspired to create a layout of your own based on some aspect of this song!
Frauke, Guest Designer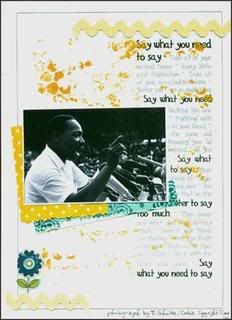 Alex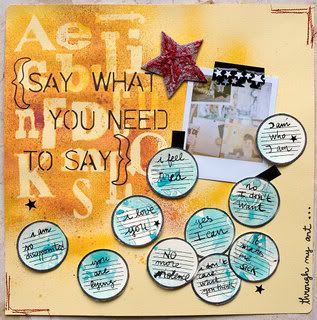 Donna
Jessica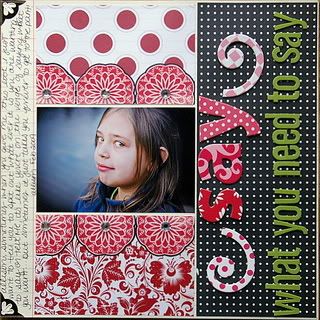 Julie
Julie T-W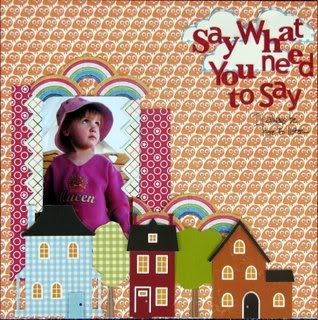 Kristii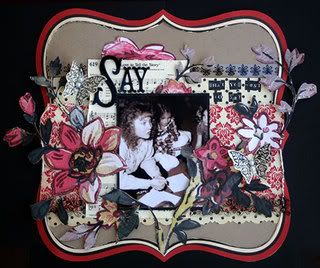 Laura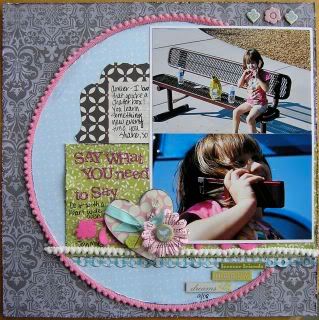 MandySea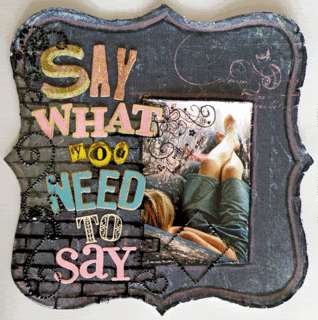 Michelle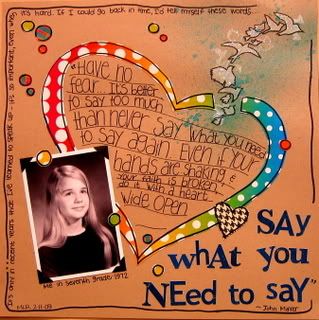 Nathalie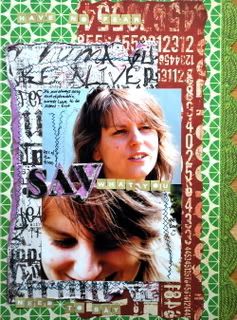 Remember, if you do create a layout, post a comment with a link to your creation or send it to us using the email link to the right. We hope you have a GREAT week and say what you need to say!