Now, how is this song for a challenge? LOL We are back to doing our TV theme song the first week of the month again, so sit right and you'll hear a tale....
There is so much to tell you that I honestly don't know where to begin! First off....
We need to announce the winner of our "Friends Forever" challenge, so.....
CONGRATULATIONS HANNEKE!!!
Your layout is hanging in our Hall of Fame!!!
Secondly, we have to give a
GREAT BIG THANKS to Jennifer Campbell, so THANKS!!!!!
You did a great job being our September Guest Designer!!!! This month, our
Guest Designer is......ERIKA STANTON!!!
Welcome girl! We can't wait to see what all you create for us. If you are unfamiliar with her work, check out her bio. and her blog. She has also won two of our challenges and is hanging in our Hall of Fame.
Finally, we get to announce that Jeanet Kuiper has joined our Design Team! WELCOME, WELCOME, WELCOME!!!!
It is going to be an absolute pleasure to work with you and be inspired by all your creations!!!!
Speaking of creations, here is what the Design Team has created for you this week. As always, we can't wait to see what you create!!!
Erika, October Guest Designer
Jeanet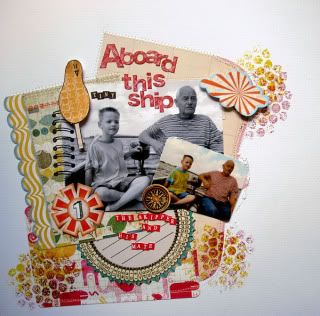 Julie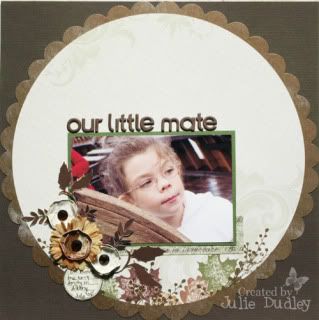 Julie T-W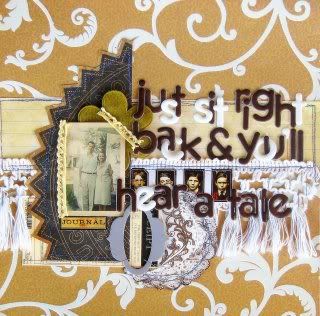 Mandy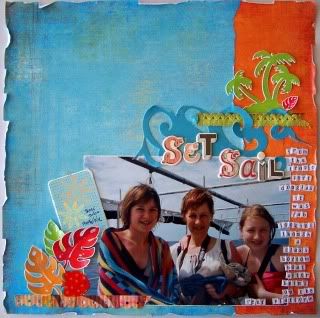 yyam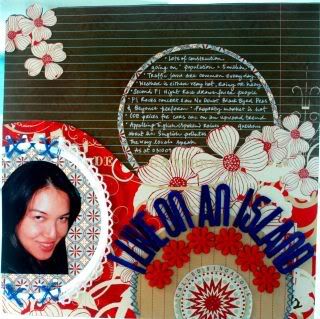 We hope you have a great week and looking forward to hearing from you and seeing your creations!!!